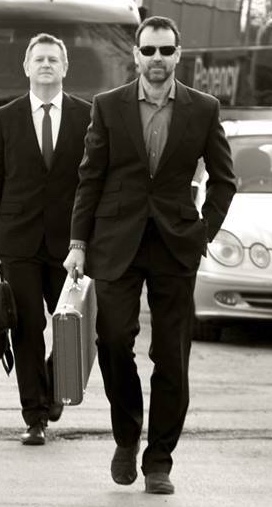 Lance leads the band - charms Mothers-in-law, ensures military precision and efficiency both on and off stage, and is never happier than when seeing crowds on their feet, hands in the air like they just don't care… He is high energy and often needs tying down.
Lance was born into a military family and then spent 10 years as an Infantry Officer himself. Lance has sung and played guitar in bands since his teenage years. Memorable moments include playing "American Pie" to the members of three Royal Families around a log fire (long story) and being the band leader of a band in the Army where James Blunt was the "other singer"!
Lance put the High and Mighty Band together 3 years ago, having played in a band with Simon whilst at Sheffield University over 20 years ago…! They have played a huge variety of gigs, from festival crowds of thousands, the Commissioning Ball at Sandhurst, and society weddings, through to playing in a Big Top and watching Grandads stage dive.